I take great pride in my work, here are some projects I've been working on.
Venditan Commerce
I help build Venditan Commerce, an end-to-end e-commerce platform spanning retail, B2B, EPoS and warehouse management with the Venditan team. Since 2014, as a senior developer on the back-end team, I shape and build new innovations to the platform while speaking directly with our partners to fulfil their businesses requirements.
Venditan Commerce powers the e-commerce and retail business of partners such as Nest, Sigma Sports and Schoffel.
Incidentally, we are hiring PHP developers so if you're interested check out our careers page or take a look at venditan.com.
Spring Studios
Between 2012 and 2014 I worked as a freelance contractor for Spring Studios, a creative digital agency based in London, England. During my time with Spring, I helped re-build the agency's website alongside the digital design team.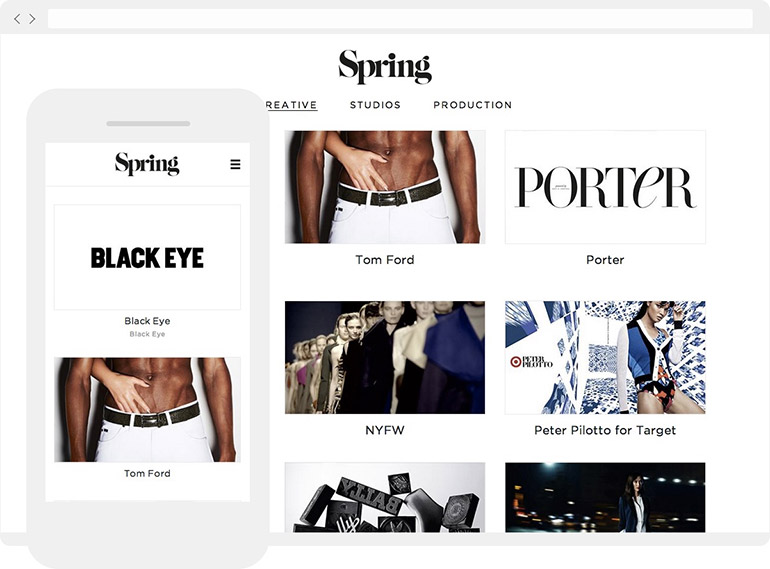 Working as the sole developer on the project, we liaised with all departments to create a robust dynamic content-managed website allowing individual teams to manage content relevant to their department, replacing the previous static website.
View the Spring Studios project page for more screenshots and information.
Bally
Bally are a luxury leather goods company founded in 1851, globally recognised for its 'Swiss Made' quality and contemporary style.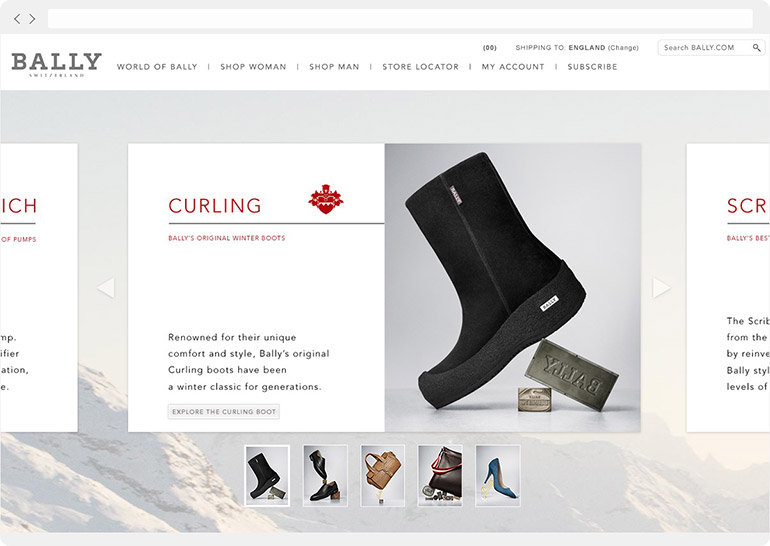 During my time at Spring Studios, Bally were one of many clients I was involved with. As a member of the digital development team, I worked on the experience and editorial site to create cutting edge web experiences befitting the Bally brand.
View the Bally project page for more screenshots and information.
The Vamoose
My partner is a talented jewellery designer and has been running her independent hand-crafted jewellery business since 2009. Initially on Etsy, we first launched The Vamoose e-commerce store and blog in August 2010, followed up by a re-design in April 2015.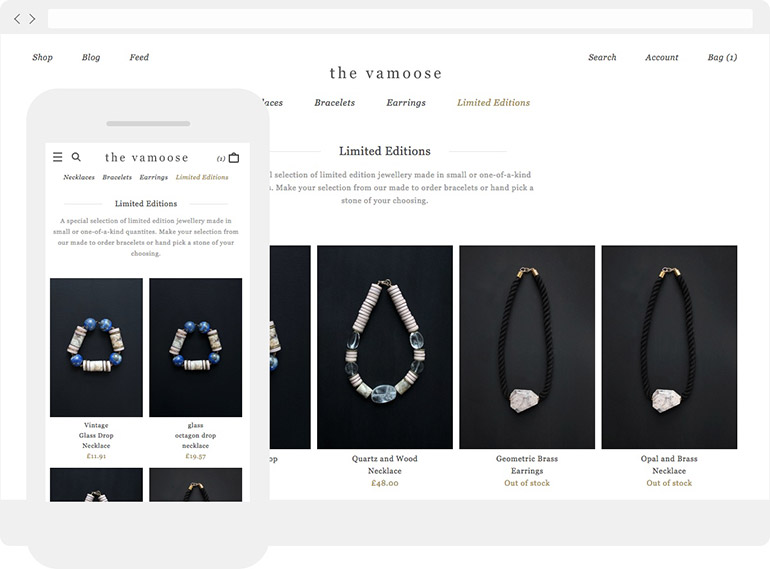 The e-commerce store itself is built on PrestaShop, however we are currently working on a brand new version using Magento 2. The blog is a custom Laravel application tailored to Kathryn's needs.
View The Vamoose project page for more screenshots and information or visit thevamoose.com directly.
And more …
I have worked on many projects over the years, too many to list here in full, however  you may also be interested in more details on the following clients and projects: