The PrestaShop team have released a new collaborative tool, for developers and contributors to track issues and solutions to the PrestaShop core software, replacing the original bug tracker.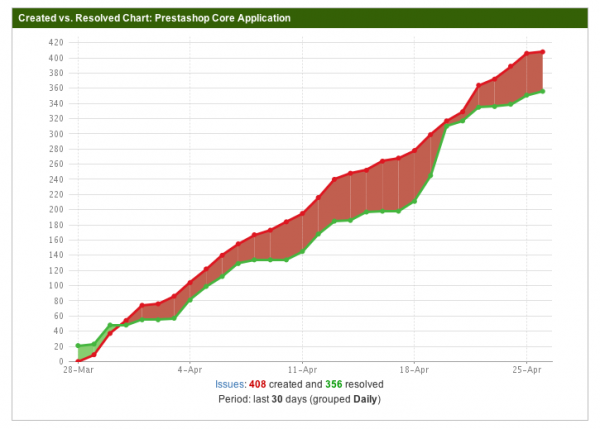 The tool has a bunch of features such as an SVN manager, feature requests, issue tracking and agile planning, based on tools developed by Atlassian.
This set of tools and tracking will hopefully propel PrestaShop's development, getting updates to the community much faster, with more transparency regarding updates and the status of new features, which have been severely lacking for some time.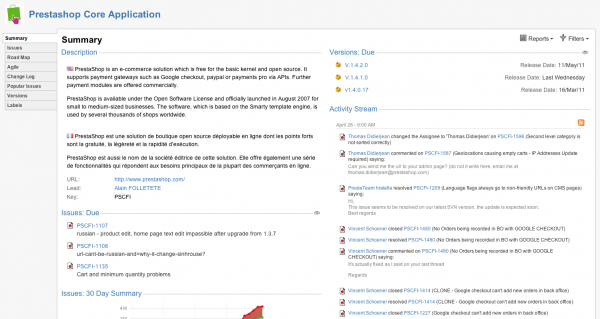 This will allow developers such as myself to track PrestaShop and be prepared for upcoming features and updates, ensuring modules, themes and such are compliant. For instance, the tool has put a release date of 11th May for PrestaShop 1.4.2, information that has not been so readily available in the past.
Find PrestaShop Forge over at: http://forge.prestashop.com/