Last week I wrote a retrospective on how I felt 2019 went. Today, the Christmas tree came down, the country went back at work and I'm looking ahead to my plans for 2020.
Writing ✍️
One of my main takeaways from 2019 was that I simply didn't write enough even though I'd planned to.
Over the past 5 years I've got into an infinite loop with my blog, which goes something like this:
Decide I want to start blogging again
Make a Trello board
Scribble down some topic ideas
Redesign and redeploy blog onto a new platform, infrastructure etc
Become dissatisfied before writing a single post and move onto something else
Repeat 18 months later
I'm taking a pragmatic approach and sticking with WordPress, the theme, the hosting – the lot, and writing some bloody posts.
I've got some big projects planned for 2020, and I want to share everything I learn, both here and on Twitter. I may also cross-post to communities such as dev.to.
If you want to keep up with my writing on Modern PHP, Laravel, Testing, Developer soft-skills and how I use it all to build web apps in 2020 then subscribe to the RSS feed.
Projects 👨‍💻
As mentioned, I've got a few personal projects lined up for this year, alongside my day job.
Laravel E-commerce Applications
I've embarked on an overly ambitious journey to build a couple of e-commerce applications.

Rather than picking up an off-the-shelf e-commerce platform, I'll be building them from scratch using Laravel. This has drawn some chuckles and skepticism from some of my colleagues, but I am undeterred! I have quite a few reasons for this which I'll attempt to justify in a series of posts.
The e-commerce stores are for my girlfriend's business, selling hand-made jewellery.
I built the original store in 2011 using PrestaShop, a PHP-based e-commerce platform, followed by a 2015 redesign. Now its time for refresh and at least one additional store, armed with everything we've learnt since.
This is a nights and weekends project, and for now is built for purpose to minimise the scope – but there's definitely potential to extract some open-source packages along the way. As mentioned, I will also write about its progress, decisions made and lessons learnt.
Proudly Powered
I registered proudlypowered.com in 2012 while freelancing and primarily building on WordPress.
The name is a reference to "Proudly powered by WordPress" seen in the footers of WordPress-based websites, and I've always liked it. However, I moved away from WordPress soon after registering the domain and never did much with it.

I'm not planning a return to WordPress professionally but I am actively using it for this website. In doing so, I expect to open-source any custom themes, plugins and tools that I build under the Proudly Powered name.
In addition to my own work, it may also recommend plugins, themes and techniques by other developers that are of high quality should be highlighted.
It could be a single page website, it may be more. I haven't decided. Regardless, I'd like it to be a legitimate reference for developers who take pride in their work, have an eye for quality and choose to build on WordPress.
Guitar 🎸
I'd like to adopt more hobbies outside of programming and computers, revisiting some of the things I enjoyed before getting deep into web development.
I played guitar through my teens, barely above beginner level, but I really enjoyed playing along to bands in my bedroom. Much to my brother's discomfort.
Before Christmas I dusted off my Epiphone Les Paul that I bought in 2004 with money saved working in a local pub kitchen, and set myself a challenge to learn a full album.
Not a single song, riff or solo, as I'm prone to do – but the full album.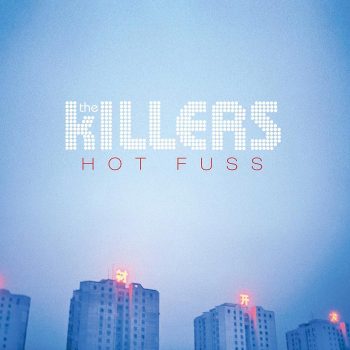 The album I've picked is Killers – Hot Fuss, for a few reasons:
I like every song on the album
It seems achievable at my skill level, with a few tricky ones thrown in to make it a challenge
It gives me an excuse to learn the anthem of my generation
And the rest
Complete 'Dry January'. Christmas was heavily indulged. 🍻
Make 2020 the year we buy our first home
Attend at least one PHP / Laravel conference or local meetup
Record a screencast
Watch Burnley FC maintain their Premier League status 😬
Here's to a great 2020!